Air Dried Pork Belly Thins 5 x 50g
About This Product
Air Dried Pork Belly Thins. Case of 5 x 50g.
Cured, oak smoked, wine bathed & air dried free range British pork belly coated in a black pepper spice mix

Sustainably sourced Free Range British pork and grass fed beef

Quality ingredients and unique flavours for a distinctive Greek product

Oak smoked in a one of its kind walk in smokehouse, which was once a disused grain silo

Award Winning British Charcuterie
 Product Info
Ingredients: Pork Belly, Salt, Red Wine, Black Pepper, Preservatives: Sodium Nitrite, Sodium Nitrate. 
Storage: Ambient
Product Claims: Dairy Free, Nut Free, Soy Free, Gluten Free, Refined Sugar Free, Natural, Palm Oil Free, Caffeine Free, Family Business, Salsa/p>
Made In: Hertfordshire, United Kingdom
About The Brand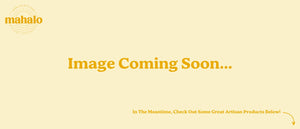 The Greek Farmer
Producing some of the best charcuterie in the UK, The Greek Farmer creates authentic Greek cured meats from sustainably sourced British free range pork and grass fed beef. The Greek Farmer's owner & founder, Tony Charalambides, was born in the early 80's and raised in Hackney, London, to an Irish mother and Greek Cypriot father.

A disused metal grain silo, built in the 1960s, sat tired and empty at their family home in Hertfordshire. The Greek Farmer was determined to make some use of it. The Eureka moment came in December 2019 to convert this into a walk in smokehouse and the rest, as they say, is history!
Their award-winning repertoire includes air dried beef, air dried ham, house salami, zaatar salami, and the ultimate Britsh Charcuterie Platter. All created using traditional Greek methods and techniques.